When we hear the phrase "big data", we're meant to think of extremely large data sets that are too complex to process in traditional ways. But, in the context of the next generation of digital presses, you'd be forgiven for thinking it refers to the ultra-high data rates required to drive them.
For example, consider a typical narrow-web label press: 13 inches (330mm) wide, 4 colors, 600x600dpi, running at 230 fpm (70m/min). This requires 0.9 GB/s of raster data to drive it at its rated speed.
Assuming next year's press adds three more colors (Orange, Green and White) and is upgraded to 1200x1200dpi and expected to run a little faster at 330 fpm (100m/min), the required data rate will jump to 8.6 GB/s: almost a factor of ten increase!
Already this is a data rate far in excess of what the fastest solid-state drives can manage, so what hope is there for a traditional disk-based workflow when moving to 20 inches wide, duplex or 200m/min? Clearly, any part of the workflow involving a disk drive is going to become a bottleneck.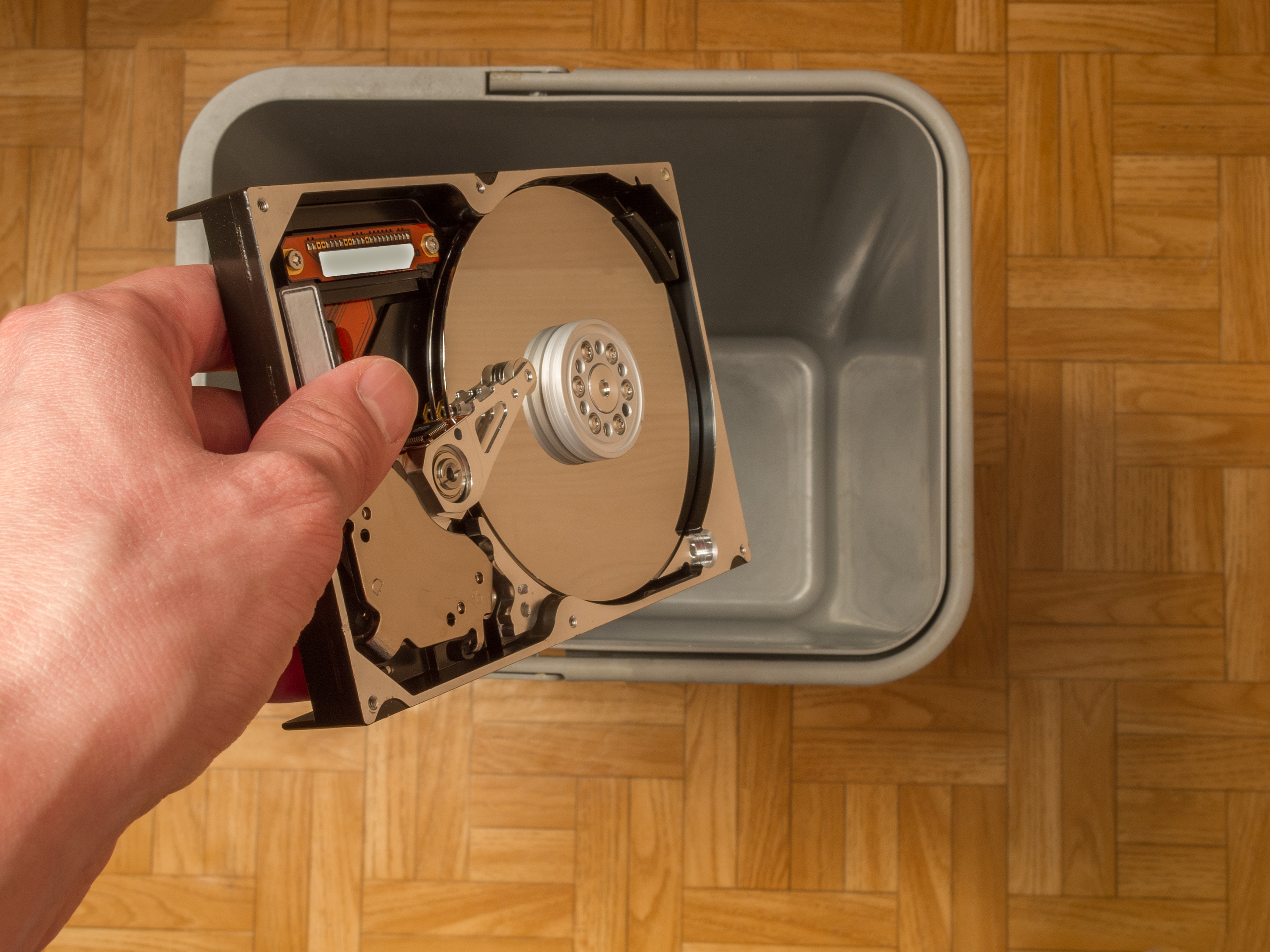 This was one of the reasons behind the creation of Direct™, the integrated software pipeline we announced at the end of April. Rather than write intermediate raster files to disk between RIPping and screening, or between screening and the printhead electronics, everything takes place in memory.
There's more to future-proofing your press than eliminating comparatively slow disk accesses, however. You'll need a system that's scalable and built from the fastest components, which is why Harlequin Direct™ is composed from a configurable number of Harlequin Host Renderer™ and ScreenPro™ instances working in parallel to make the best of the most powerful desktop PCs available.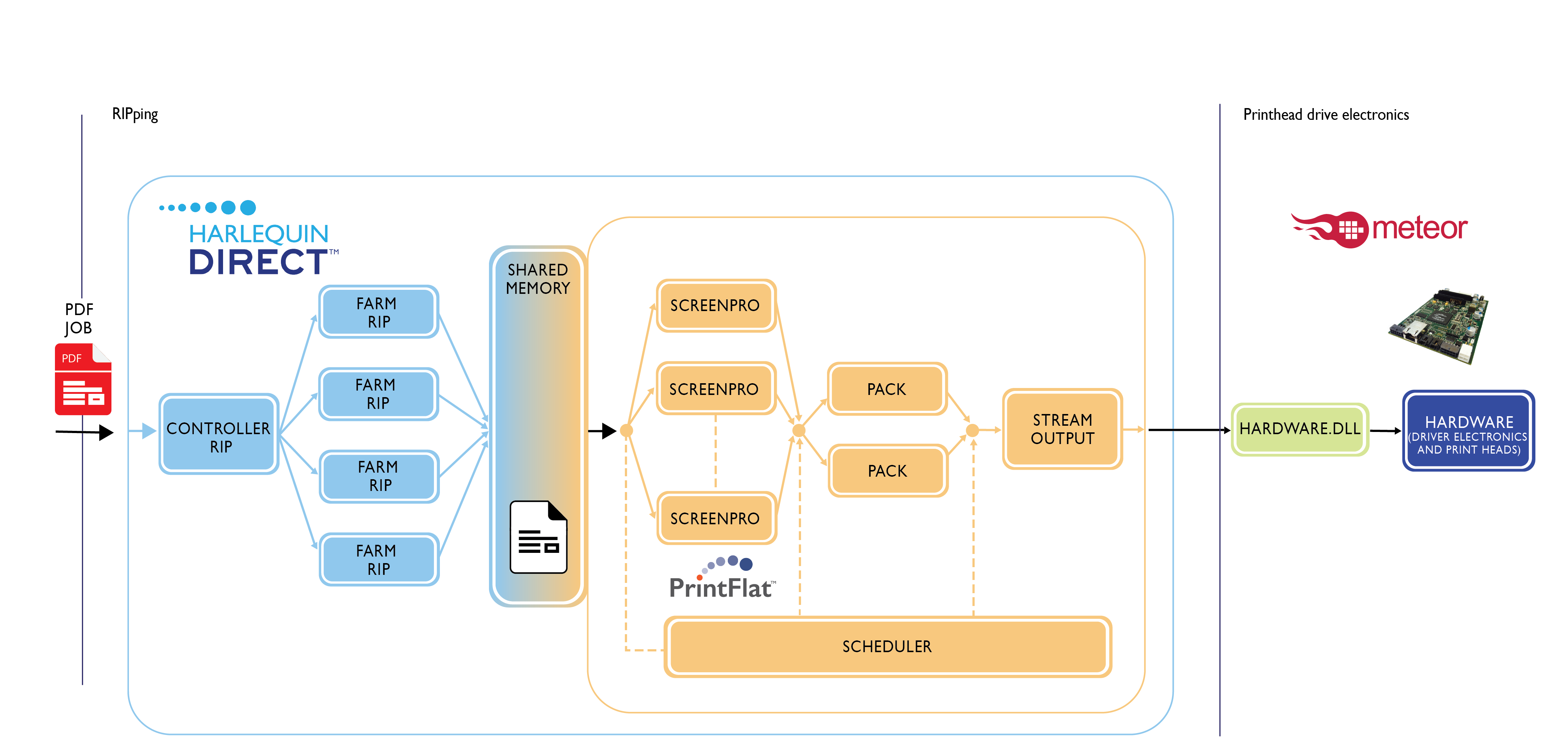 When it comes to adding new colors or supporting duplex, the scalability extends to multiple Harlequin Directs across multiple PCs, one per printbar.
An added advantage of this approach is that each printbar need not use the same resolution or drop-count etc. For example, you might wish to use a lower resolution and disable color management for white or varnish. Our Press Operator Controller user interface is supplied to manage your configuration, along with submitting and controlling your print jobs.
The beauty of a software-only solution like Direct is that once you have built it into your workflow, you are free to upgrade your PCs over time for greater performance without any further software integration expense. A Direct-based system will evolve as your needs evolve, making it the ideal choice for future-proofing your next digital press.
For more information about Direct, please visit globalgraphics.com/direct.
To be the first to receive our blog posts, news updates and product news why not subscribe to our monthly newsletter? Subscribe here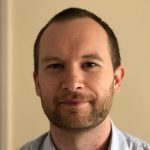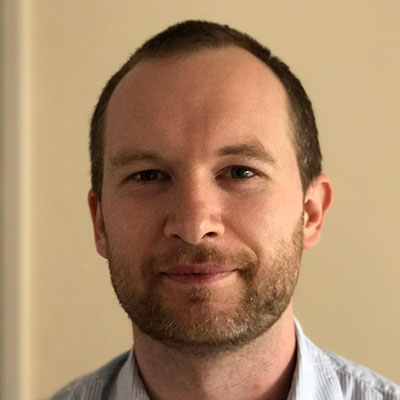 About the author:
Ian has over 15 years' experience in industry as a software engineer focusing on high performance. With a passion for problem-solving, Ian's role as product manager for the Direct range gives him the opportunity to work with printer OEMs and break down any new technology barriers that may be preventing them from reaching their digital printer's full potential.