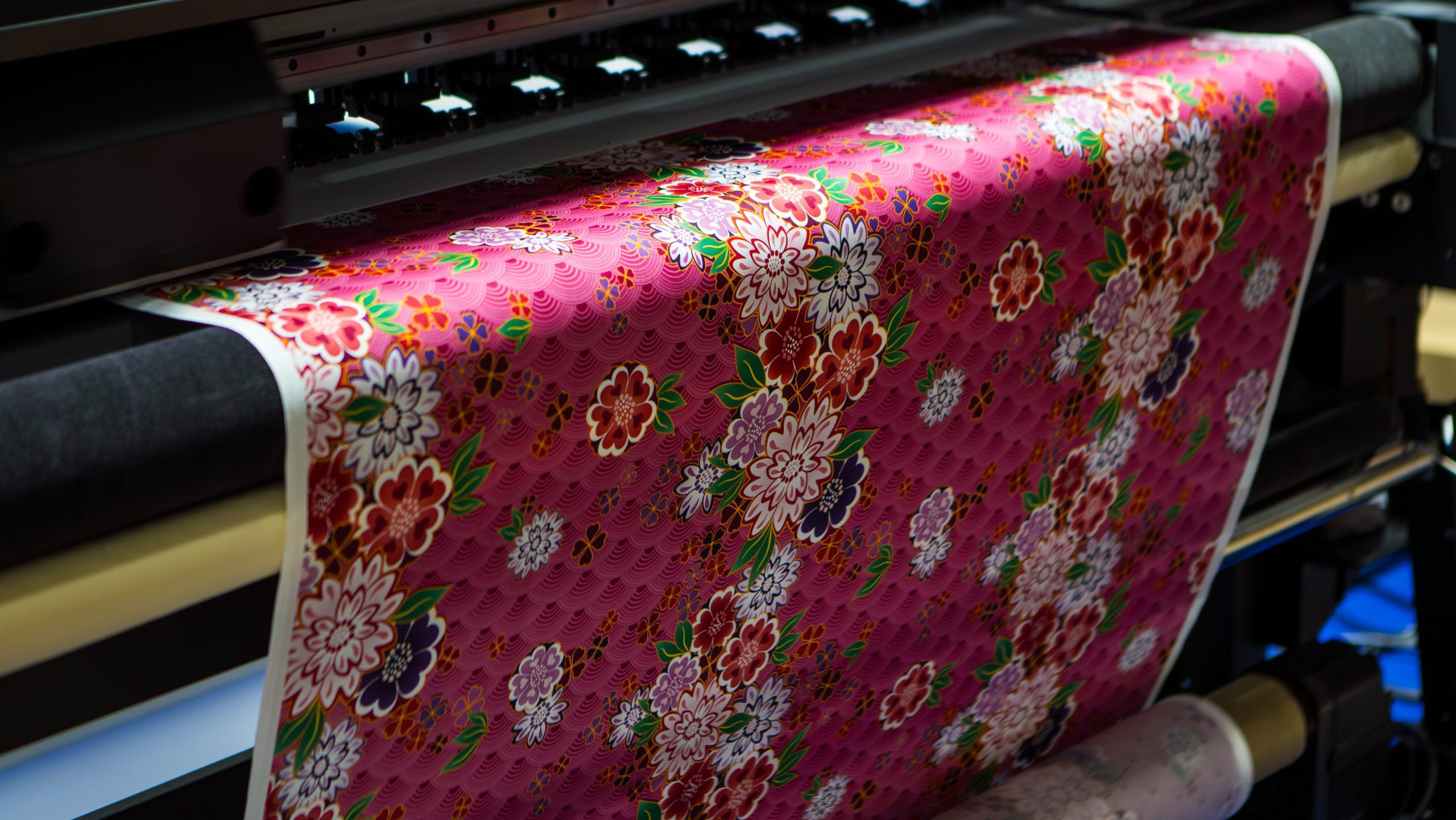 StealthColor's© ground-breaking color management software, Color Beyond Human©, has been printing beautiful color onto fabric successfully for years, but the StealthColor© development team knew a move from using TIFF to PDF files would enhance its customers' productivity and turn its great product into a fantastic product.
After a six-year search to find the right PDF engine, StealthColor© chose Mako Core™ SDK and was able to fully embrace PDF in their workflow, increasing functionality and enhancing performance.
"Mako delivered what we wanted as a perfect workflow: it solved our problems and for us the greatest benefit is enhanced performance – Color Beyond Human© is now even faster and better. We've received great feedback from our customers," says Mike Ruff, VP Sales & Marketing at StealthColor©.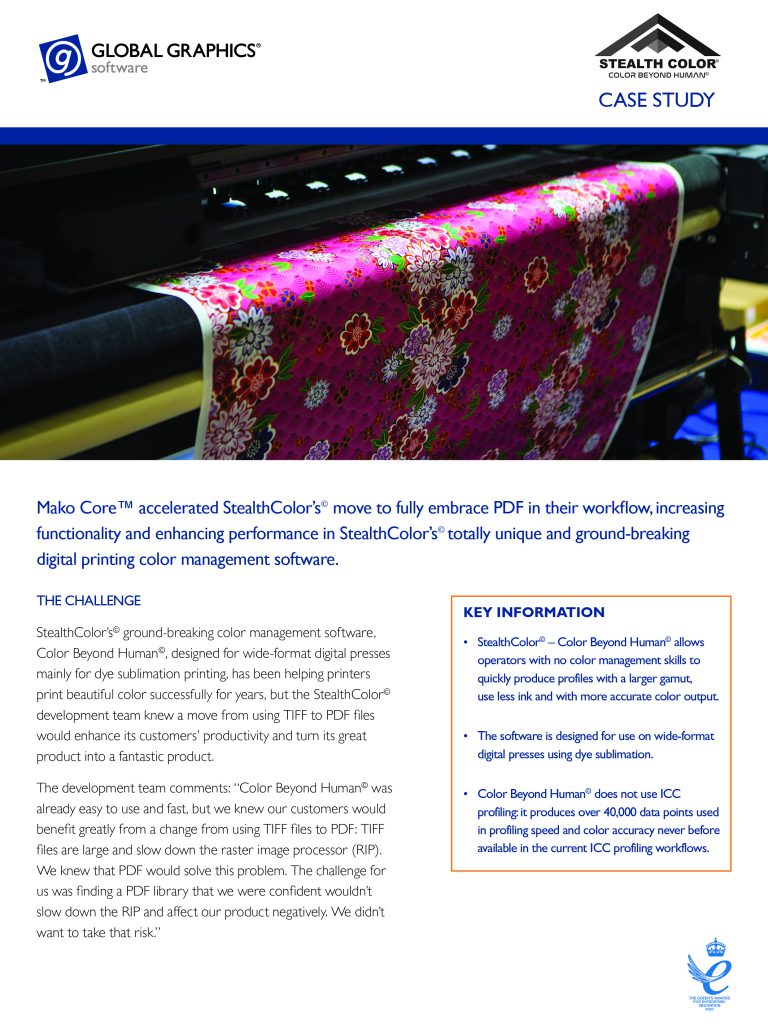 Further reading

1. Mako helps to increase productivity and profitability for HP Site Flow users
2. How to retain print quality with vector-based transparency flattening
Be the first to receive our blog posts, news updates and product news. Why not subscribe to our monthly newsletter? Subscribe here