The impact of poorly constructed PDF files on production schedules has increased as press resolution, colorant count, speed, and width rise – greatly increasing the data rate required to drive them.
This increase in data places additional demands on the processing power of the DFE and risks slowing down the digital press: a delay of half a second on every page of a 10,000-page job adds 90 minutes to the whole job, while for a job of a million pages an extra tenth of a second per page adds 24 hours to the total processing time.
In his guide: Full Speed Ahead – How to make variable data PDF files that won't slow your digital press, Martin Bailey, distinguished technologist at Global Graphics Software, gives some technical recommendations as to how you can make sure that you don't make a PDF file for a variable data job that will bring a digital press to its knees. It provides objective information for graphic designers, print buyers, production managers, press operators, owners of PSPs, and developers of digital presses and composition tools.
Martin has just released a second edition of the guide and in this film he talks about the updates to Digimarc's marketing communications manager, Rob Fay. Digimarc provides additional functionality to Global Graphics' software platforms and is a sponsor of the guide.
Topics in the interview include:
The guide's purpose and target audiences
Background on updates related to the standards PDF/X-6 and PDF/VT-3
Differences in the various VDP applications: traceability; trackability; and personalization
Recent improvements in DFE (digital front end) technology that are enabling more advanced VDP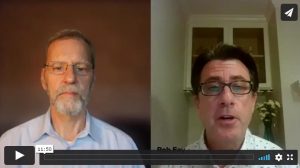 Further reading:
To be the first to receive our blog posts, news updates and product news why not subscribe to our monthly newsletter? Subscribe here