When you speak frequently at industry events as I do, you can tell what resonates with your audience. So, it was very gratifying to experience the collective nodding of heads at the Inkjet Conference in Neuss, Dusseldorf this week.
I gave an on update mitigating texture artifacts on inkjet presses using halftone screens.
You see, it turns out that there is more commonality between inkjet presses than we previously thought. I'm not saying that there is no need for a custom approach, because there will always be presses with specific characteristics that will need addressing through services like our BreakThrough engineering service.
What I am saying is that we've discovered that what matters most is the media. And it gives rise to two distinct types of behavior.
On reasonably absorbent and/or wettable media drops tend to coalesce on the substrate surface in the direction of the substrate, causing visible streaking especially in mid and three-quarter tones. These issues are amenable to correction in a half tone.
Whereas on non-absorbent, poorly wettable media such as flexible plastics or metal, prints are characterized by a mottle effect that looks a bit like orange peel.
.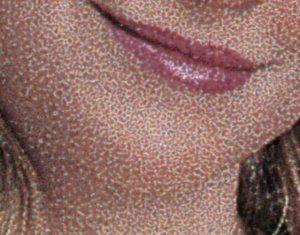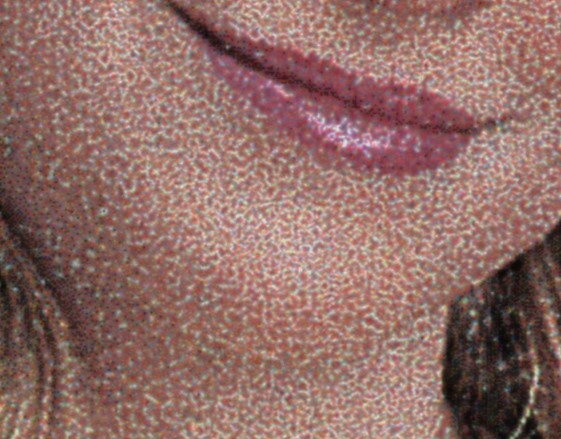 This effect seems to be triggered by ink shrinkage during cure. This can be corrected with a halftone with specially designed characteristics. We have one in test on real presses at the moment.
So it won't be long now before we introduce two advanced screens for inkjet that will greatly improve quality on the majority of inkjet presses. One to counteract streaking. The other to counteract the orange peel effect. And the next project is to address non-uniformity across the web. Fixing that in software gives you the granularity to address every nozzle separately on any head/ electronics.
And for those presses aforementioned with unique properties that need special tuning? Our Chameleon design tools can create unique halftones for these cases.
I do like it when a good plan comes together!