VDP is a topic that has the potential to get people very excited. We are no exception. For instance we were delighted when Mark Andy told us that our technology reduces process and RIP times on the Digital Series HD by 50% even with full color, every-page-different.
Confident of the benefits print shops would experience if they could take on higher premium personalised jobs, we made sure from the early days, that our technology would be a) able to handle variable data in "regular" flavour PDFs by intelligent rendering b) be PDF/VT compliant (since IPEX 2010) and capable of high-speeds without sacrificing quality. And now there's a new development that we've introduced this year with the launch of Version 12 of the Harlequin Host Renderer in April 2018.
What about when your VDP workflow doesn't really benefit from PDF/VT but needs a lighter weight solution for adding text, graphics and barcodes?
Harlequin Host Renderer 12 now supports Dynamic Overlays for these use cases. Some applications such as packaging, labels and industrial print, require a simple form of VDP support. This might be where a single background page is combined with overlay graphics that are selected on the basis of a data file supplied in a format like CSV. Serial and batch codes can be added using dynamic counters without writing values to a CSV first. Support has been added to apply overlays on top of a single page PDF file to add simple serial numbers on labels or QR codes for personalized URLs, postal barcodes and addresses on envelopes.
Secure tickets
This secure ticket is generated with in-RIP bar-code support where data is read dynamically from a CSV file.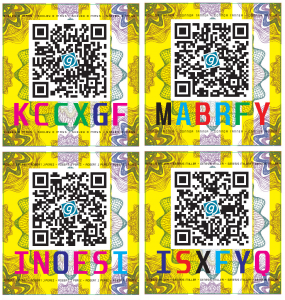 The example shows:
 A complex guilloche pattern in the background
Two lines of micro text identifying the recipient by name
A QR Code encoding a personalized URL (PURL)
The Global Graphics 'g' is painted in the centre of the QR Code
A six-character code in which each character is drawn with one of six different colours
Folding cartons
The background for this image comprises three folding cartons using nested imposition.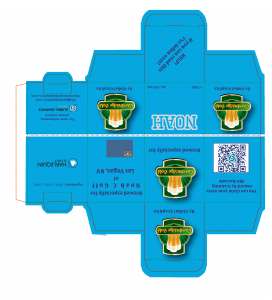 The overlay includes:
The first name of the recipient in large white text with a silver border
The full name of the recipient together with their city and state
A line of microtext showing their full name repeated to fill the space available
A QR Code recording a personalized URL (PURL), with a Global Graphics logo placed over the centre of it
The flag for the state of the recipient