It goes without saying that the final quality of your printed piece is paramount. But when speed and time constraints are also critical, what can you do to ensure your files fly through the press and still reward you with the quality you expect? Optimizing the images in the piece is a good place to start, but if you're creating a job with variable data, where there are thousands of pages to print, each with a different image, how do you know what a sensible effective resolution is for those images that will ensure your PDF file doesn't trip up the print production workflow?
In his latest guide, Full Speed Ahead, how to make variable data PDF files that won't slow your digital press, Martin Bailey, CTO at Global Graphics Software, advises not to ask the print workflow to do more work than necessary if that doesn't change the look of the printed result. Images are commonly re-used within a VDP job, so being able to process each image only once and then re-use the result many times can significantly increase the throughput of the digital front end. On the other hand, some images are personal to every recipient and must therefore be processed for every single recipient, slowing the workflow down.
Martin offers the following tips for setting appropriate effective photographic image resolutions:
Aim for 300 ppi, however the most appropriate image resolution for digital presses varies, depending on printing heads, media and screening used.
Bear in mind image content; soft and dreamy images can be sometimes placed at a lower resolution.
Don't use a higher effective image resolution for photographic images than the output resolution as this is often not productive. The example in Fig 1 below illustrates how easy it is to use an image at several times the required resolution: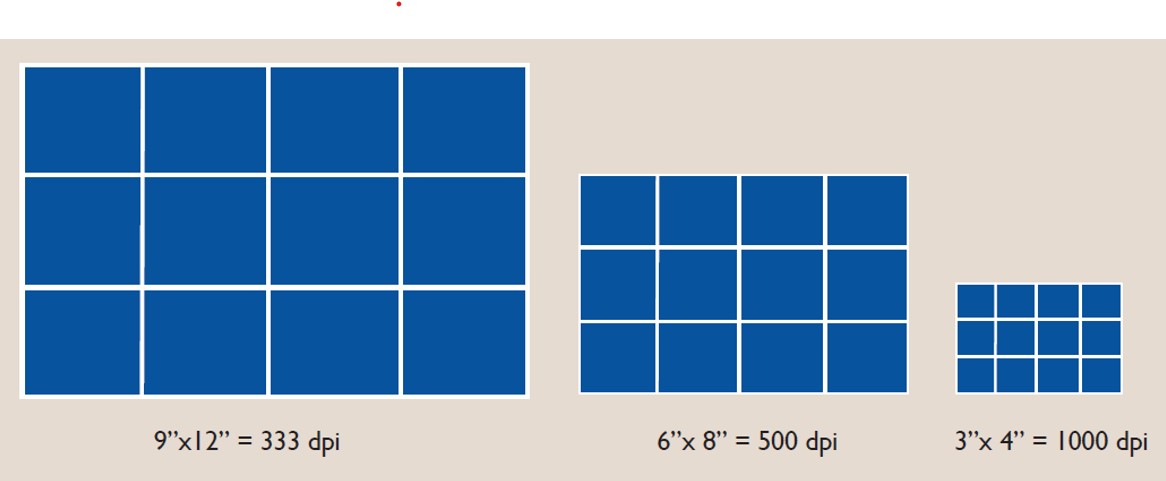 Fig 1: The same 12-megapixel (4000 x 3000 px) image placed on the page at three different sizes. Source: Full Speed Ahead, how to make variable data PDF files that won't slow your digital press.
When an image is placed onto a page the original resolution of that image is largely irrelevant; what matters is how many pixels there are per inch on the final printed page. As an example, if you have a photograph from a 12 MP compact camera it'll probably be approximately 3000 pixels by 4000 pixels. If that's placed on the page as 3 inches by 4 inches (7.5 x 10cm) the effective resolution is about 1000ppi (4000/4). That would usually be about three times as much as you need in each dimension.
A variety of tools are available for optimizing image resolution, and some composition tools can also do this automatically. To find out more about the best effective resolution for your images, and to pick up more tips for optimizing your images for variable data printing, download the guide: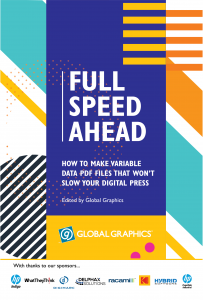 Full Speed Ahead – how to make variable data PDF files that won't slow your digital press.
Be the first to receive our blog posts, news updates and product news. Why not subscribe to our monthly newsletter? Subscribe here
Follow us on LinkedIn and Twitter