Over the last fifteen years variable data in digital printing has grown from "the next big thing" with vast, untapped potential to a commonly used process for delivering all manner of personalized information. VDP is used for everything from credit card bills and bank statements to direct mail postcards and personalized catalogues, from college enrolment packs to Christmas cards and photobooks, from labels to tickets, checks to ID cards.
This huge variety of jobs is created and managed by an equally huge variety of software, from specialist composition tools to general purpose design applications carefully configured for VDP. And they are consumed by workflows involving (or even completely within) the Digital Front End (DFE) for a digital production press, where jobs must be imposed, color managed.
Time, then, to update our popular "Do PDF/VT Right" guide which has had thousands of downloads since it was first published in 2014 not to mention the number of printed copies distributed at trade shows and industry events.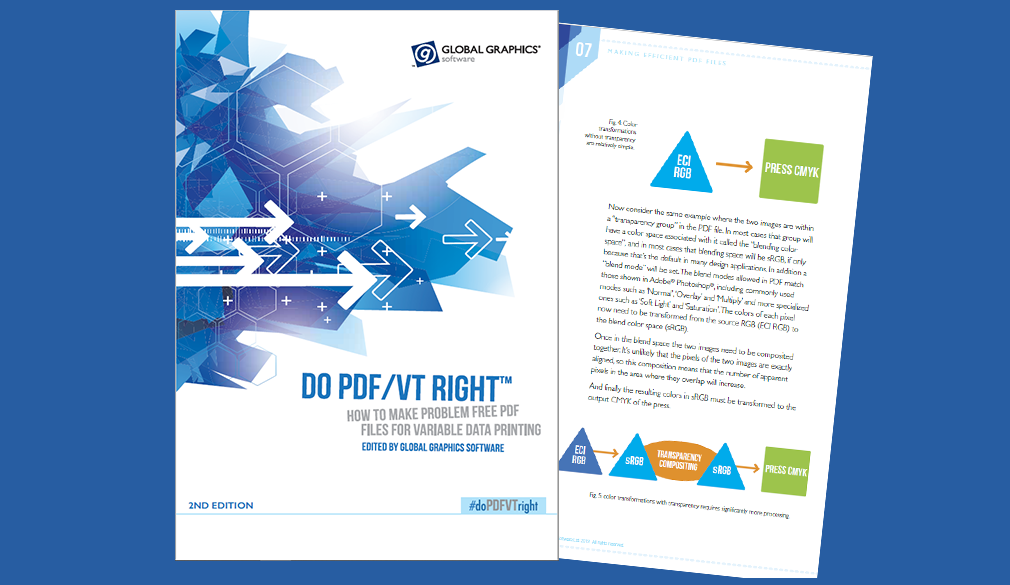 In addition to a general overhaul there is a new section on the new ISO 21812 standard that allows workflow controls to be added to PDF files, and notes on Harlequin-specific hints, to get even more speed out of your DFE if you are a Harlequin user.
The goal remains the same: to provide a set of actionable recommendations that help you ensure that your jobs don't slow down the print production workflow … without affecting the visual appearance that you're trying to achieve. As a side benefit, several of the recommendations set out below will also ensure that your PDF files can be delivered more efficiently on the web and to PDF readers on mobile devices in a cross-media publishing environment.
Some of the recommendations made in this guide are things that a graphic designer can apply quickly and easily, using their current tools. Others are intended more for the software companies building composition tools. If all of us work together we can greatly reduce the chance of that "heart-attack" job; the one that absolutely, positively must be in the post today … but that runs really slowly on the press.
Download your copy here .