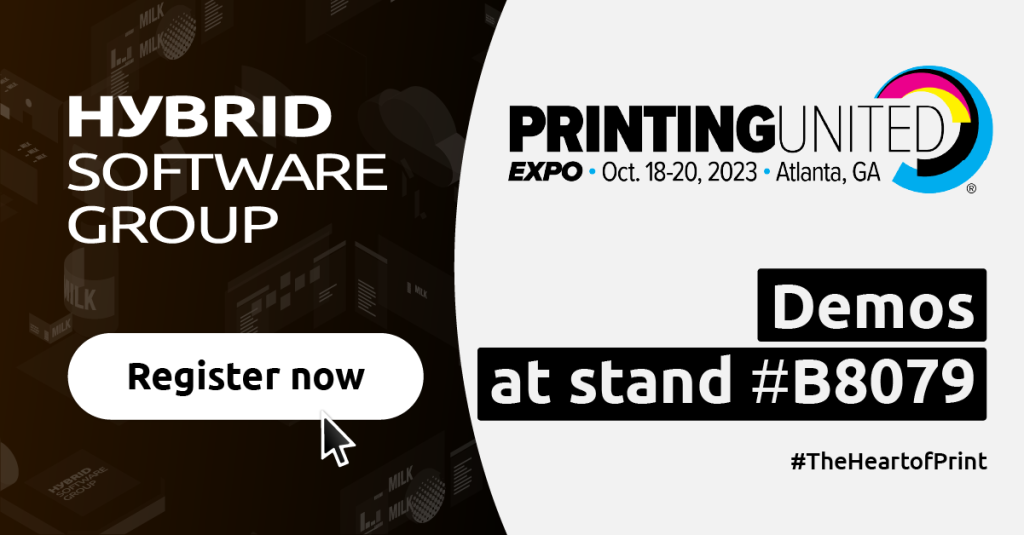 If you're looking for a digital front end to drive your high-speed, single-pass inkjet press, we invite you to join us at PRINTING United Expo 2023, where we will be showcasing SmartDFE™.
Winner of a prestigious 2023 PRINTING United Pinnacle Product Award in the Technology category, SmartDFE is a full software stack for high-speed, single-pass presses printing fully variable data.
Built upon Harlequin Direct™, the world's fastest PDF RIP, and using patented components that leverage artificial intelligence and machine learning, it provides rasterization and inkjet drop generation for the best possible image quality and fastest printing speeds. Its automation capabilities provide complete control of the print workflow as well as valuable information for QA and inspection, press maintenance and stock control.
It will be the second time at PRINTING United that we will be exhibiting alongside our sister companies in Hybrid Software Group: ColorLogic GmbH, HYBRID Software, iC3D, Meteor Inkjet and Xitron.
"Hybrid Software Group is a unique resource for PRINTING United Expo 2023 attendees. Our software products have contributed to the success of many print providers, ranging from commercial printers to packaging converters as well as wide format/specialty printers. However, our six business units also provide vital OEM technologies to many vendors who use our products and know-how to create digital front ends for fast and powerful digital presses," comments Mike Rottenborn, Hybrid Software Group PLC CEO.
Contact Peter Kushnieruk, David Stevenson or Justin Bailey today to arrange your personal demonstration of SmartDFE. We look forward to welcoming you to Stand B8079!
PICK UP YOUR FREE ENTRY PASS USING CODE 220061

Be the first to receive our blog posts, news updates and product news. Why not subscribe to our monthly newsletter? Subscribe here