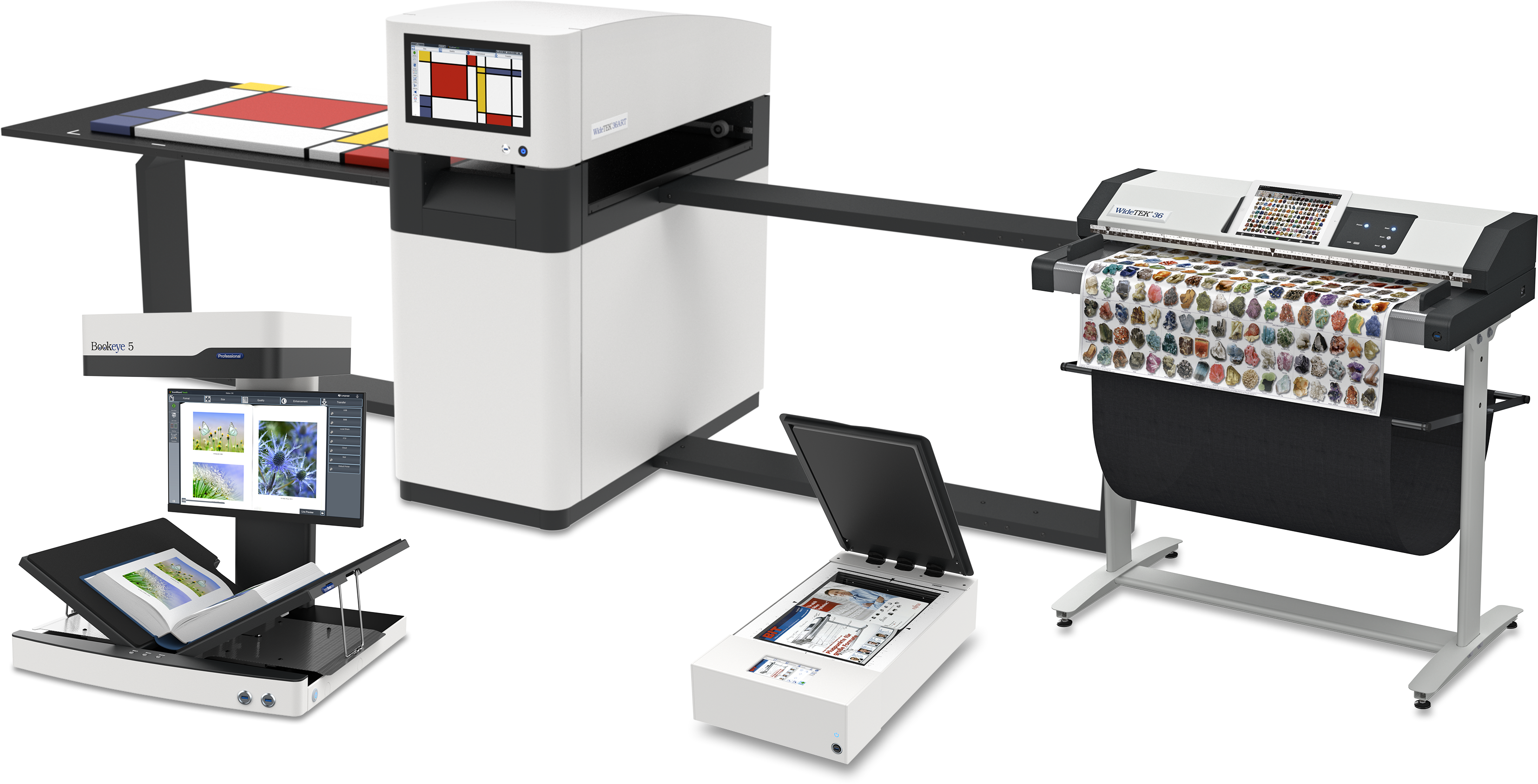 Leading German scanner manufacturer Image Access GmbH has joined the Global Graphics Software Partner Network as a technology partner. The two companies began working together last year to develop a solution that would enable printer vendors to implement a new family of Image Access line scan bars called WideSCAN™ into their printers to support the creation of PrintFlat™ calibrations. The WideSCAN scan bars, together with PrintFlat, will dramatically increase print quality with minimal impact on overall production time.
PrintFlat technology maximizes the print quality of your printer by addressing common defects found in inkjet printing, including banding and stripes, as well as mottling, streaking and chaining. By adding PrintFlat to a print workflow it helps to boost printer sales and reduce support calls for OEMs by expanding the range of printable jobs and consistently achieving exceptional image quality.
For the PrintFlat process to work, printed target pages need to be scanned and the resultant image data fed into the PrintFlat solution. This is where the Image Access partnership comes into play: the WideSCAN scan bars will be available in various sizes in 12-inch increments, starting at 24 inches, and are the most compact and easy-to-use line scan bars in the industry.
Justin Bailey, managing director of Global Graphics Software commented: "Image Access are known for their experience and innovative use of emerging camera technologies and I'm really pleased to welcome them to our Partner Network. Introducing the new WideSCAN scan bar is a game changer for printer manufacturers. Now they will be able to implement the scan bar into the printer so that calibration and PrintFlat correction can all be done inline on the printer, making that device PrintFlat Ready."
Image Access has manufactured wide format scanners, including brands Bookeye® and WideTEK®, for more than 25 years.
If you're interested in joining the Partner Network visit our website to find out more.