There are many costs that can impact your profitability when running a production digital press, from power consumption to the substrate you're printing on. One of the most variable costs is ink consumption, which often varies from job to job and therefore can be difficult to estimate. As you might expect, the content to be printed is the key determining factor, but you also need to consider the resolution, screening method, drop sizes and choice of colorants. This can bring quite a challenge for a press shop when quoting for a job, especially if the client is open to hearing a range of options.
Even with a static job that might be suitable for a test print run to get a cost that can be multiplied for the number of copies, it's still not ideal to have to spend any time or other resources using the actual press. It's much better to be able to get an accurate ink cost estimate away from the press, which is where our Job Cost Estimator comes in. It's available as part of our Direct™ software range as well as our Harlequin Host Renderer™ and ScreenPro™ products. It uses the same setup that drives your printer, calculating a very accurate estimate of the ink cost for a specific job. Self-contained, it doesn't require any connection to your printer, which makes it ideal when you want to give a job cost indication away from the print shop.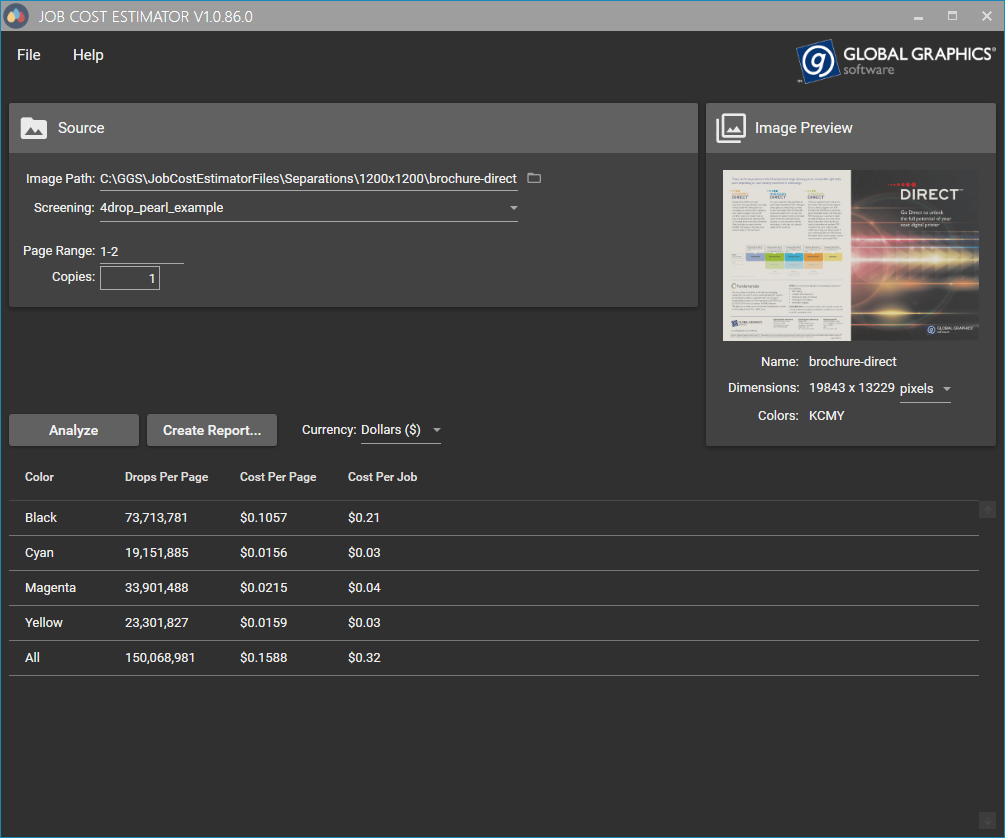 The screenshot above shows a calculation performed using our Job Cost Estimator for a 1200×1200 dpi version of our two-page Direct brochure, screened with 4-drop pearl. Under Cost Per Page, this is the average cost per page per colorant based on the two pages that were analyzed, with a final row showing the total (All). This is then multiplied by the total pages and the number of copies to get the Cost Per Job for each row.
Obviously, no costs can be determined without knowing how much the inks cost per liter, so you can set these within the application. Similarly, you will need to configure your printhead(s) to specify how many picoliters of ink are used per drop size.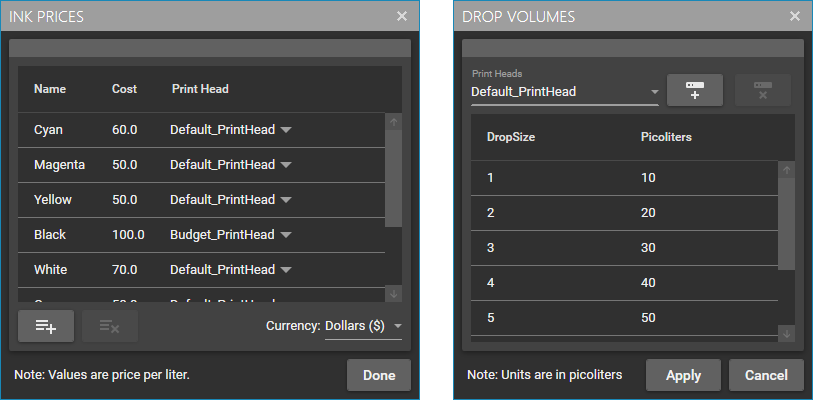 As you can see from the left image above, we have assigned a different printhead for Black called Budget_PrintHead, which will have fewer picoliters per drop size than the Default_PrintHead shown on the right, to represent a possible response to a hypothetical jump in the price of black ink.
The Job Cost Estimator has been designed to be extensible, so it would be possible in future to incorporate other costs, such as paper, or factor in ink used periodically for nozzle refreshing, for example.

If you'd like to know more about the Job Cost Estimator, watch my short demonstration here:

For more information visit the Direct pages on our website: globalgraphics.com/direct
To be the first to receive our blog posts, news updates and product news why not subscribe to our monthly newsletter? Subscribe here
About the author: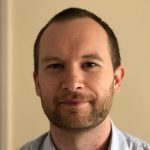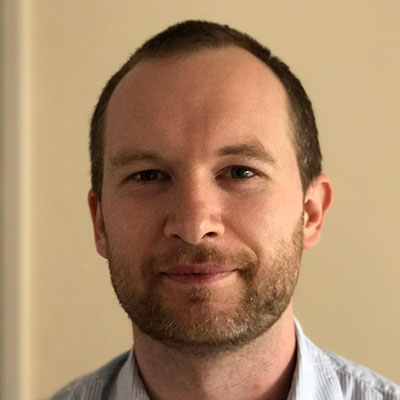 Ian has over 15 years' experience in industry as a software engineer focusing on high performance. With a passion for problem-solving, Ian's role as product manager for the Direct range gives him the opportunity to work with printer OEMs and break down any new technology barriers that may be preventing them from reaching their digital printer's full potential.